We often encounter situations where your phone runs out of battery and connect a charging cable to a USB car charger while playing GPS navigation and music on the phone during the drive. This product provides a solution to overcome such inconvenience and assists in eliminating a high risk of unexpected accident may caused in conducting the aforementioned action.
?Motion detect sensor makes?One Hand Operation
Easily install and remove your phone with one hand. The holder arms will open up as infrared sensor detects any devices and lock your phone tight immediately.
?Upgraded Coil Technology for Fast Wireless Charging
With CE,FC, KC and RoHS certification it can optimize faster charging efficiency with voltage, overcurrent protection, temperature control and more advanced safety protection.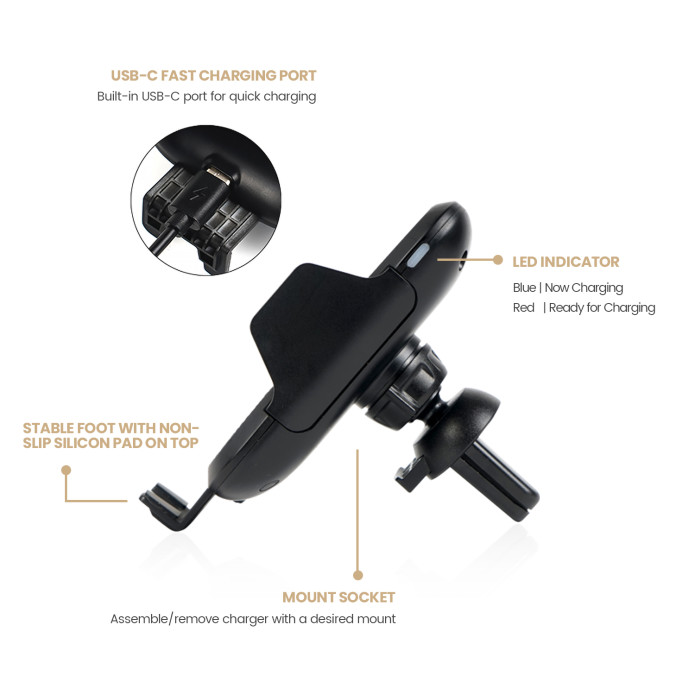 Versatile Mount Compatibility
This car phone mount can be installed on windshield, dashboard or clipped to air vent (+ Attachable in hard surface, e.g. wall, desk). ???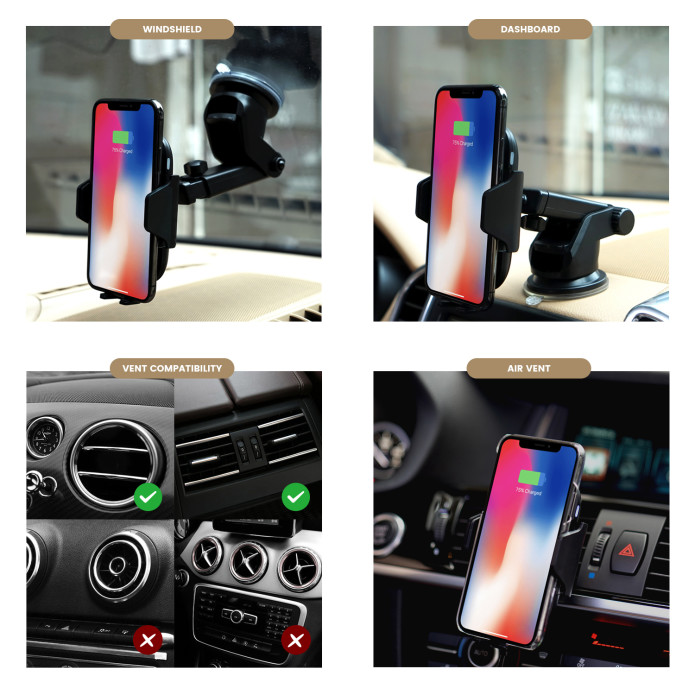 ?Set a desired view for driving with the adjustable swivel head and telescopic arm.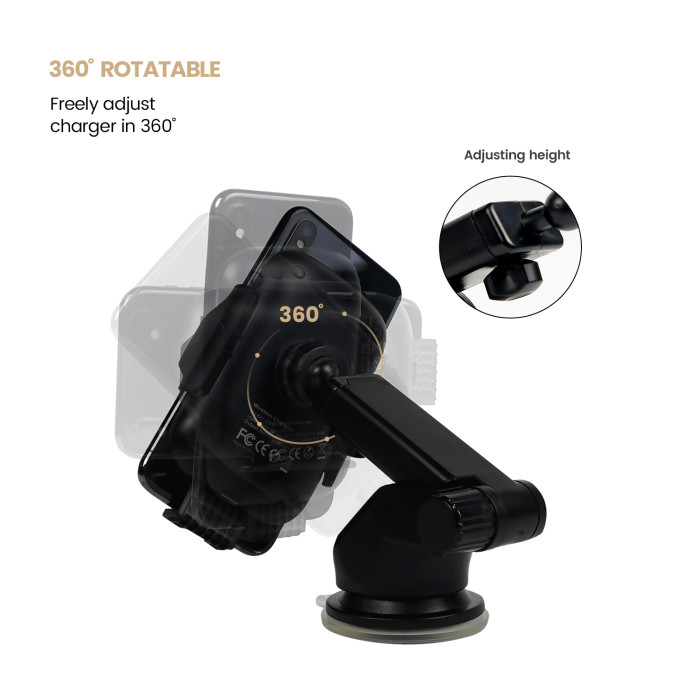 Sleek and Casual Design
GAZEON for CAR presents stylish and elegant design. The surface of the holder is made of PU leather which conveys a sense of comfort with a classic look.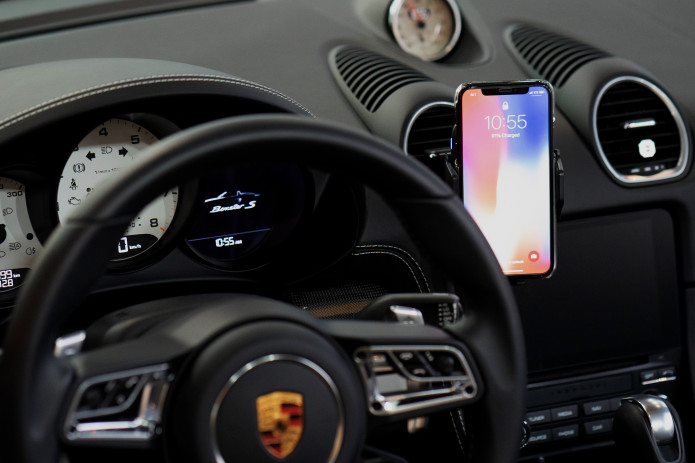 Compatibility with Source Devices
Provides fast wireless charging up to 10W for Android, 7.5W for iPhone, and 5W for standard wireless charging speed.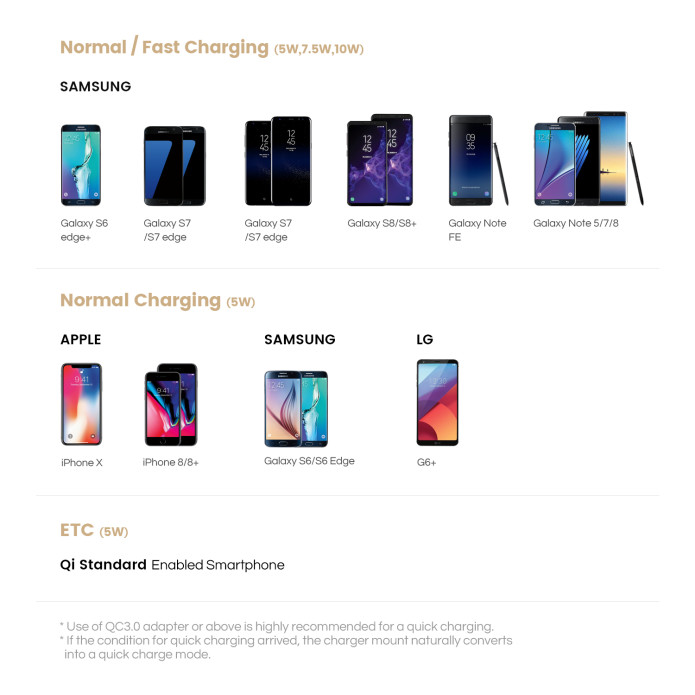 [What's In the Box]
- 1 x CAR PHONE MOUNT (Air vent mount, gel suction mount included)
- 1 x USB-C TYPE CABLE
- 1 x USER MANUAL
?
Refund & Return Policy
Unopened packages can be returned within 30 days. Shipping charges and other fees?may?apply. Before returning the product, please contact us, info@adibrou.com?
?
Q&A
Do it work with phone case on?
? ? ??The recommended phone case thickness is less than 2mm. Use of phone cases made of metal or that contains magnets may cause charging failure, which would severely damage the product.?
Can you turn off charging, but keep auto locking?
The infrared sensor is not powered when the USB-C charging cable has been pulled out. Therefore, when the product is turned off, auto-hold system goes off as well. You can open up the arms by force to attach or remove smartphone. Hope this answer meets up your satisfaction and we will consider to adopt such feature in the next model.?
---